KINETICO ESSENTIAL DRINKING WATER SYSTEM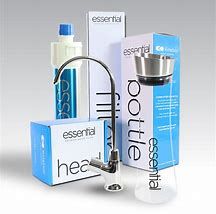 KINETICO ESSENTIAL DRINKING WATER SYSTEM
Kinetico's Essential Filtered Drinking Water System will give you delicious-tasting filtered water on-tap.
Perfect for households who care for their families and the environment.
All-in-one filtered drinking water solution with 1-way tap Improves taste and odour of water by reducing impurities from the mains such as chlorine, and lead.
Get clean, great tasting water straight from the tap.
High quality carbon filter that lasts 12 months or 6000 litres, which equals to 16 litres of filtered drinking water per day From only 2p a litre and much better water compared to leading jug filter brands Easy to install, no pipe cutting necessary
Price of £139.00 includes vat and delivery.

Reviews