"HYDRON" Immune boosting Water Hydrogenator complete with reverse osmosis pure water system & includes free installation ** Extra 10% discount available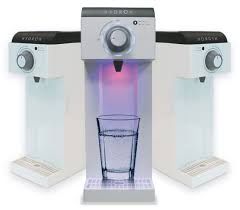 "HYDRON" Immune boosting Water Hydrogenator complete with reverse osmosis pure water system & includes free installation ** Extra 10% discount available
10% discount available, when you go the check out the there will be a voucher box, simply put hydron discount in the voucher box and the 10 % discount will be applied
Water Hydrogenator HYDRON
for those who want to stay healthy & boost their immune system.
Hydrogenated water by HYDRON acts as an antioxidant by neutralising the effects of free radicals. Drinking one to three litres of hydrogenated water per day preferably between meals is equivalent to the antioxidant benefits of 40 carrots, 500 apples, 700 bananas. Manufactured under a Puricom license, the HYDRON water hydrogen generator has won two major awards at international fairs.
The benefits of hydrogen enriched water

Hydrogen is the lightest and smallest element that exists, penetrating areas other antioxidants can't, such as in neurons and cell nuclei.
A very powerful antioxidant that helps to eliminate free radicals, reducing oxidising stress, as well as providing a safe and easy drinking water source.
Oxidising stress is a factor related with certain diseases as well as premature ageing.
As we age we need more antioxidants as our body generates less antioxidant enzymes.
TO FIND OUT MORE WATCH OUR VIDEO
"hydron comes in 3 different options, counter-top, under counter with a choice of dispensing taps or a counter top with water bottle reservoir.
MANUFACTURER RECOMMENDS THE "HYDRON" TO BE INSTALLED WITH A REVERSE OSMOSIS PURE WATER SYSTEM
Promotional offer : 1 x "HYDRON"
1 X Reverse Osmosis pure drinking water system
1 x Installation
£1295.00 including vat
Annual service is £125.00 + vat and includes all filters changes and labour

Reviews